Imad's Syrian Kitchen | Choose Love
Pop Up Falafel Bar near Carnaby Street
Visit us at our Pop Up Falafel Bar for lunch. Just £5 for a falafel box! If you can't afford it, it's on us.
You've got to be quick, we sell out every day!
Can't make it to our Pop Up? Contact us to discuss private catering.
Pop Up Address
74 Broadwick St
Soho, London W1F 9QZ
Lunch
Monday - Friday
11.30am - 2.30pm
Imad's Syrian Kitchen
Coming soon to Central London
We are working on our next Imad's Syrian Kitchen site in Central London.
Details will be announced in Spring 2019.
Join our mailing list to be the first to find out about our opening dates and reservations.
Hungry now? Contact us to discuss private catering.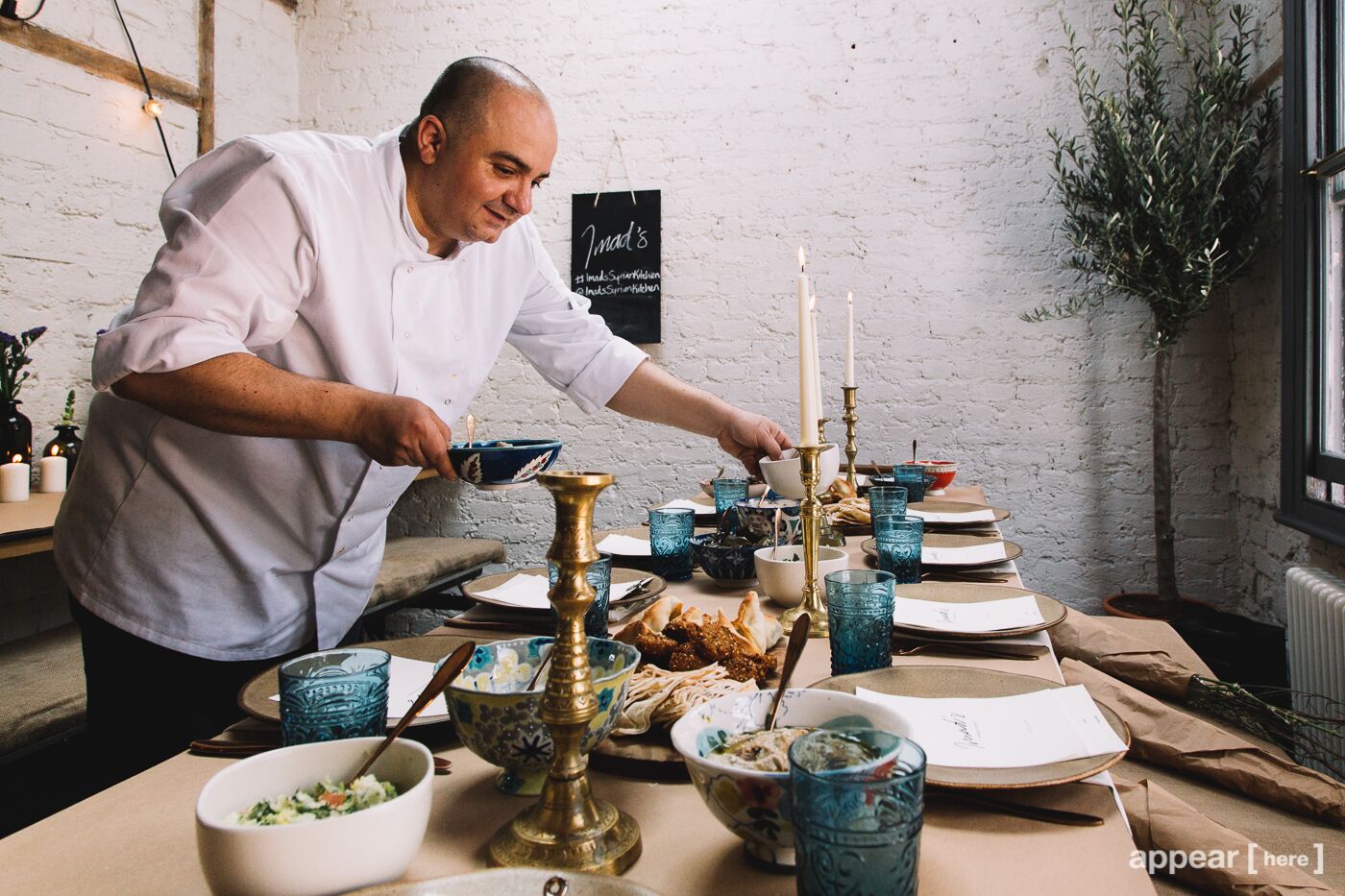 Do you want to join our team?
We are always looking for vibrant and dynamic professionals to join our team
If you are kind, high integrity, accountable, customer service focused, and desire a high-energy working environment where you can build a career, you will thrive on our team.
GET IN TOUCH TO DISCUSS PARTNERSHIPS, PRIVATE EVENTS, OR TO SHARE YOUR QUESTIONS & FEEDBACK.
T | 07473 333631
Hours | 10am-10pm
Location | TBA